The Good and Bad of Sears Radio Theater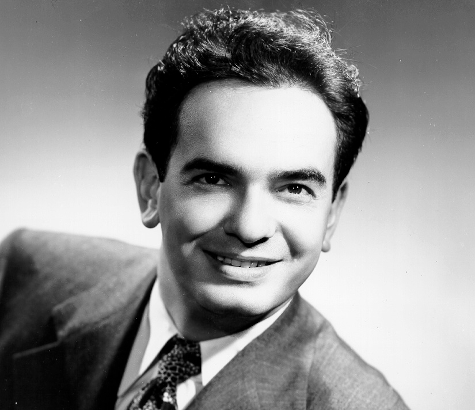 I never liked making generalizations, but I just have to in the case of Sears Radio Theater. I'll try to keep them short, and I'll start with the bad ones and build up in a fantastic crescendo to the good ones. Here goes.
There are a lot of bad scripts out there. And not even an old pro like Elliott Lewis can save the bad ones. The best way is to not put them on. Even CBS admits that their comedy scripts have not been up to par. Shirley Gordon, writer for comedy, has been moved to other Sears assignments, but still the scripts she writes come out like Grand Marquee or Curtain Time. There have been bad scripts on other nights, too. I don't want Gordon to think I'm picking on her.
Some of our old friends don't act as well as they used to. I've always marveled at how a radio actor's voice will hardly change over time. Sure they look different, but they don't sound different. It seems that there is another factor involved. Eve Arden was on one Sears comedy, and she sure wasn't the Arden we used to know. Same for Jim Jordan.
Scripts are inconsistent -- is this a sign of other weaknesses? Suspense had a lot of weak scripts in its 800-plus shows. When you're going five nights a week, it's tough to keep up the quality. This is hard for a radio drama fan to swallow, but it seems to be true.
Love and Hate night with Cicely Tyson has been much better than I expected. I thought it was going to be full of that "mushy stuff" I hated as a little kid, but the stories have been quite good and well-acted.
Some of those Adventure scripts are almost as good as Escape. A lot of radio shows would love or would have loved to be almost as good as Escape, and some of these shows have been.
It's nice to hear the ol' Gunsmoke, Frontier Gentlemen, and other 1950s CBS crews again. Like Vic Perrin, Parley Baer, John Dehner, and the rest of them. CBS 1950s was really good stuff, and it's nice to have some carryover from that fine period.
It's better than CBS Mystery Theater. It's about time there was something good on the radio. I hope Hi Brown is listening Monday to Friday to see what real radio is like.
And now, it's time for my quick rating system for all five nights
Monday: Western with Lorne Greene. Rating: 2 1/2 (out of 4).
Tuesday: Comedy with Andy Griffith. Rating: 1 1/2. Griffith's a good narrator, but he can do only so much.
Wednesday: Mystery with Vincent Price. Rating: 3. It's nice to hear Price's voice again.
Thursday: Love and Hate with Cicely Tyson. Rating 3 1/2. Tyson has a very soft and warm voice. But who will announce the Hate stories? Seriously, sincere Cicely's voice would be nice to have in a script one night.
Friday: Adventure with Richard Widmark. Rating 3 1/2. Of all the narrators, Widmark is the least suited. Oh, please, William Conrad, apply to the Sears employment office soon!
After a month of Sears, I have to say that I am happy with the series and only hope that it will be around long enough for it to continue to develop and grow into something to really remember. One way for it to do so is to not use the Mystery Theater approach of a small stable of writers. If the work is spread around, the influx of fresh ideas will make Sears Theater all the better.
Add a Comment
All comments are moderated before publication. These HTML tags are permitted: <p>, <b>, <i>, <a>, and <blockquote>.