Wendell Niles and the War of the Worlds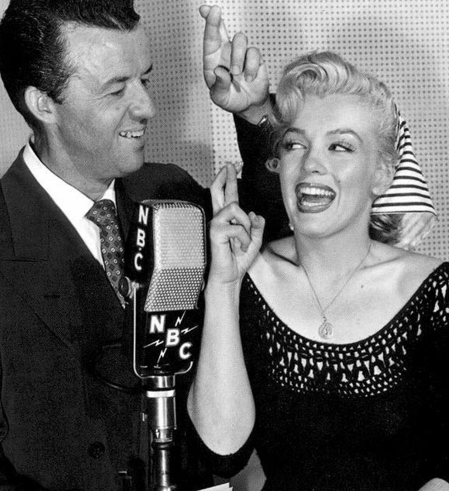 Wendell Niles was part of that elite period when radio announcers were indeed as well-known as the programs on which they worked. Involved with virtually every aspect of show business for over 65 years, he certainly has had a career to look back upon.
Born in Montana on Dec. 29, 1904, Wendell Niles' first professional experience came in 1923 when he organized an orchestra. This proved to be quite a successful venture as Niles and His Montanans toured the country (and even other parts of the world) until 1927. The stock market crash in 1929 brought an end to that crazy decade of the 1920s and Niles was forced to bow out of the music business.
Deciding to pursue another field, Niles enrolled at New York University to study aeronautics. He returned to Seattle, which he now called home, and opened a flight school. Everything went peachy until the last minute, when some creditors clamped down on the whole project, and that was the end of that.
So Niles and his wife Ann (whom he had married in 1928), plus their two sons, Wendell Jr. and Denny, packed up and headed for Hollywood to try show business again. Niles began auditioning as an announcer, but encountered an unusual stumbling block: his younger brother Ken had already made quite a name for himself as an announcer, and "Wen Niles" was just a little too close to that name for the radio producers' comfort. "Are you trying to cash in on Ken Niles' reputation?" they asked.
Thus, Niles originally made the rounds of the studios under the name "John Dennison" (his mother's maiden name), and finally succeeded in landing his first network announcing job: on the George Burns and Gracie Allen Show, at which time Burns assigned him the monicker of "Ronald Drake." But with his own reputation now established, Niles was subsequently able to revert to his real name.
Niles likes to relate how he was actually the person responsible for making Orson Welles into a national celebrity. In 1938, Niles was announcer for NBC's Chase & Sanborn Hour, which boasted emcee Don Ameche and featured comedian Edgar Bergen (with Charlie McCarthy, of course). The competition across the dial at CBS was an obscure anthology show, Orson Welles' Mercury Theatre. The Chase & Sanborn Hour was such a whopping ratings success that it was considered foolhardy to put any type of worthwhile show in the timeslot against it.
As almost every student of radio now knows, on October 30, 1938, the Mercury Theatre presented its modernized dramatization of H.G. Wells' science fiction novel The War of the Worlds, concerning Martians invading the Earth. But when the program began, hardly anyone was listening; most of the radio audience was tuned to NBC to hear Bergen and McCarthy's latest witticisms. Somewhere around 10 minutes into the broadcast, Ameche introduced Niles "with a word about Chase & Sanborn Coffee." As Niles began to deliver his commercial, listeners across the nation participated in a tradition that continues to this day: They began dial-twisting. Reaching CBS, they were confronted by an apparently hysterical newscaster screaming that Martians had landed in New Jersey!
That did it. The rest was history, Orson Welles was a celebrity, and Niles now says, "If it hadn't been for me reading that coffee commercial, no one would have ever tuned to CBS to see what else was on!"
Add a Comment
All comments are moderated before publication. These HTML tags are permitted: <p>, <b>, <i>, <a>, and <blockquote>.