Nelson Selby, the Busiest Organist in Buffalo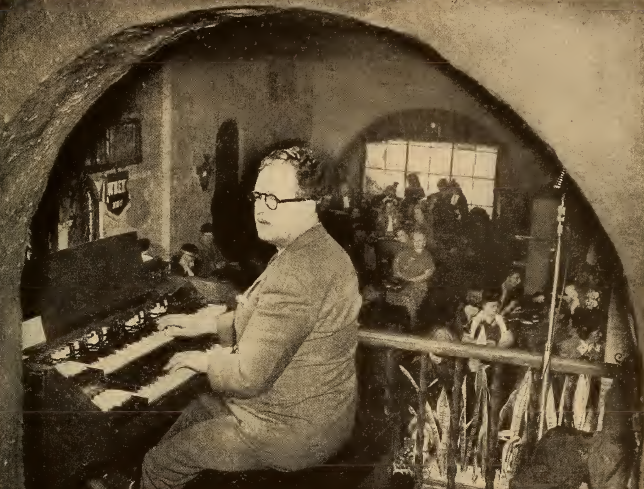 One rarely thinks of an organist as being a much-traveled man or one whose activities would run from virtually dawn to midnight. But WBEN organist Nelson Selby is currently providing the musical backbone of Breakfast at Laube's Old Spain five mornings a week, playing at the Hotel Lenox six evenings a week, and airing a Sunday afternoon organ program on WBEN. He also is heard frequently on Sundays at Buffalo's leading churches.
Selby can hardly remember the time when he wasn't in love with organ music. It started when he filled in as church organist on Sundays. After high school graduation he studied at the Eastman School of Music in Rochester and later attended the University of Buffalo. But it was long before that -- at the age of seven -- that he began his musical studies.
Curiously, Selby attracted early attention for his accordion playing as much as his artistry on the organ. Two decades ago he teamed with Mickey Sullivan, the leader of television's famous Mad Hatters band on WBEN-TV. As the Boys from Melody Lane, he and Sullivan broadcast from WGY, Schenectady and for two summers sang at famed Saratoga.
For his morning Breakfast programs Selby utilizes the Hammond organ at Laube's but on Sunday afternoon he plays the huge WBEN organ at the station's studios. At the Lenox Hotel he has his own equipment -- Hammond, celeste and chimes. He also is a consultant and salesman of Hammond organs at a local music house.
Selby has three children -- Dick, seventeen; Judith, eight and Diane, four. Dick is preparing for MIT.
Add a Comment
All comments are moderated before publication. These HTML tags are permitted: <p>, <b>, <i>, <a>, and <blockquote>.