When Wendell Niles Moved to Pine Ridge, Arkansas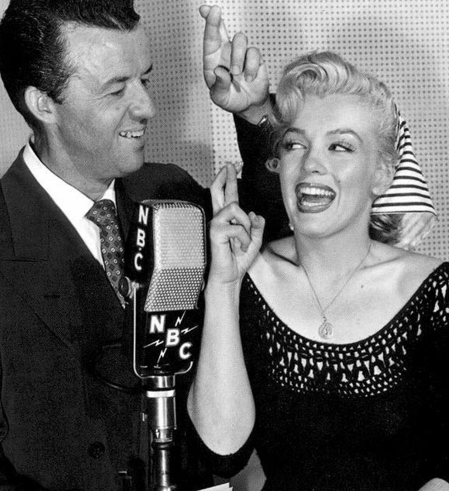 Radio announcer Wendell Niles worked on several radio series at one time; by the 1939-40 radio season he was featured on not only the Al Pearce Show, in which the rotund comedian Pearce portrayed Elmer Blurt, a reticent door-to-door salesman ("Nobody home, I hope I hope I hope"), but also on Gene Autry's brand-new Melody Ranch program (for "healthful, refreshing Doublemint Gum.").
By 1942, Niles had landed his longest-running stint, with The Pepsodent Show, starring Bob Hope. During those wartime years, Niles, Hope and the rest of the cast (Frances Langford, Barbara Jo Allen as Vera Vague and the zany Jerry Colonna) traveled to military bases worldwide to entertain the troops and help the war effort.
Around this same period of time, Niles and his very good friend Don Prindle gained quite a bit of fame as the comedy team Niles and Prindle, appearing in movies and in their own radio series for several years. After the war, Niles worked on many more programs both with and without Prindle, along the way changing his billing from Wen Niles to Wendell Niles in a further attempt to avoid confusion with his brother, who by now was well-entrenched on the Abbott and Costello program, among many others.
In 1946, Niles announced for Hollywood Startime (a clone of Lux Radio Theatre), which was sponsored by Frigidaire. This led directly to his hooking up with Lum and Abner when Frigidaire began sponsoring the new half-hour Lum and Abner Show in September 1948. In addition to announcing, Niles also appeared as himself in the body of each program, although it was never fully explained just what famed radio announcer Wendell Niles was doing living in Pine Ridge, Arkansas! Most often he appeared to be a local Frigidaire representative, checking on how his products were moving in the Jot 'Em Down Store. Niles remained with Lum and Abner through the end of their second and final half-hour season in 1950.
Add a Comment
All comments are moderated before publication. These HTML tags are permitted: <p>, <b>, <i>, <a>, and <blockquote>.