Wings of Destiny Gave Listeners Their Own Planes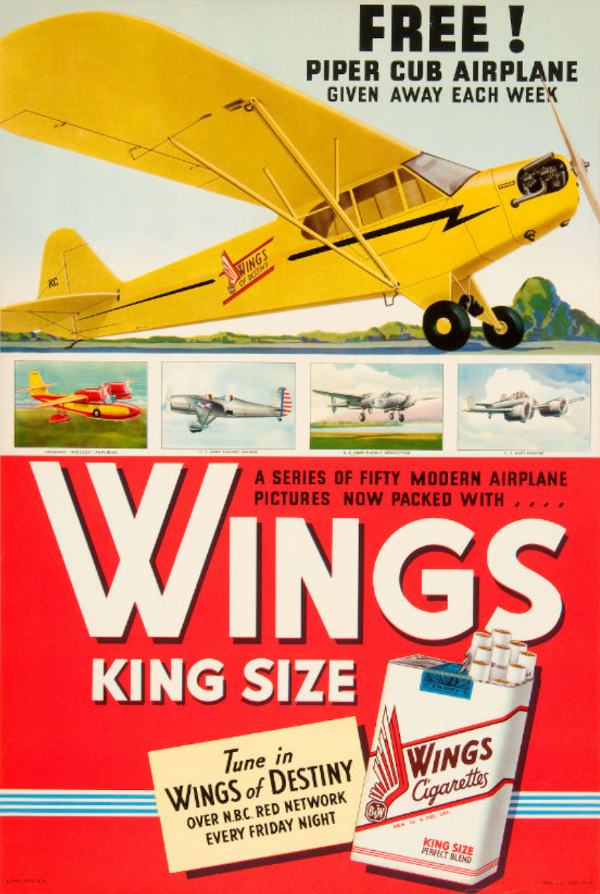 Did it ever occur to you to wonder what you'd do if you won one of those midget airplanes the Wings of Destiny program gives away every week? Of course it's nice to get the plane, but it really isn't easy to take care of it. As Mrs. Thomas Frissell of Middletown, Connecticut, one of the winners exclaimed, "You can't just put an airplane under the bed!"
Mrs. Frissell was so excited when she got the telephone call telling her she'd won a plane that she lost her voice. Then she recovered and rushed out to the local airport to rent a hangar and take out insurance. She didn't keep the plane, though. She doesn't drive a car very well, and she'd heard pilots say that unless you were able to drive a car you probably would have trouble learning to pilot a plane.
So she accepted one of her 16 offers and sold her Piper Cub for $1,300. Only two other winners have sold their prizes -- George Blair of Miami and Harold Beck of Lebanon, Indiana. Beck wanted the money for an operation his son needed, and Blair wanted to build a house.
Some of the Wings winners have been inspired to become full-fledged pilots. One is Albert Walker of Pueblo, Colorado; another is Victor Boudin of Houston. V.J. Sweeney of Chicago already knew how to fly, so he arranged for his wife to take the lessons that are included as part of the prize. Henry Miller of Tulsa, Oklahoma, found his prize very appropriate -- he works at the Spartan School of Aeronautics. Lieutenant Wyan Thiessen of Davenport,Iowa, found his far from appropriate -- he's a Reserve Cavalry Officer. But he's a flying enthusiast now.
Thomas Gallagher of Norwood, Ohio, makes his plane work for him. He rents it out at the local airport to students who don't own planes of their own.
Add a Comment
All comments are moderated before publication. These HTML tags are permitted: <p>, <b>, <i>, <a>, and <blockquote>.