Bill Meredith, the Playwright of the Prairie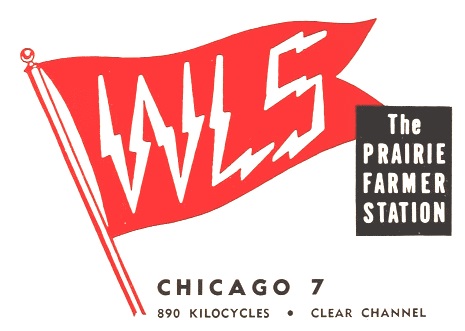 When Bill Meredith and his best girl, Virginia Bauer, walked back and forth to Wheaton High School, they used to look longingly at a tiny house -- their dream house, they called it. Bill was planning to be an architect then and he saw the possibilities the little house had.
Not many folks have their dreams come true when they are only 25 years old, but last fall shortly after Bill's 25th birthday, October 9, he and Virginia moved into their dream house, which had just been remodeled.
That was just a little more than a year after Ralph Waldo Emerson had played the wedding march in the Wheaton church for the marriage of Virginia Bauer and William Meredith.
Born in Chicago, Bill moved to Wheaton when he was seven and attended grammar and high school there. A high school teacher encouraged him to write one-act plays, and during his first two years he wrote several that were presented by the dramatic club. His first play was bought by a Chicago publishing house for $25.
At the end of his sophomore year in high school, Bill's English teacher suggested that he write a longer play to be used as the Junior class play. Bill wrote a three-act play which he titled The Ladybird Tries His Wings. Bill doesn't think he'll ever forget that moment between the second and third act, when the author was called in front of the curtain to accept a bouquet of flowers.
In spite of his literary activities in high school, Bill was determined to become an architect and studied architectural engineering for two years at Iowa State College in Ames. In 1932 and '32 no jobs seemed to be available for an inexperienced young architect, so Bill spent many hours listening to the radio, particularly the dramatic shows.
The World's Fair of 1933 was preparing to open its gates, and using it for a setting, Bill wrote a thrilling serial called Murder on the Midway that ran for 20 weeks on WHFC in Cicero. At the same time Bill was writing, producing and acting in another serial, Broadway Bound, on the same station.
In Wheaton he happened to see George Biggar, who suggested that Bill write a show with a midwestern flavor. Prairie Home was auditioned on April 13, 1933, and ran for more than a year. Cliff Soubier, Marie Nelson and other well-known radio players took part in its once-a-week productions. Bill was writing the show at home when it first went on the air. In October of that year Bill joined the WLS staff and his first job was to be Eddie Allan's understudy as Little Theatre host. He started writing more and more continuity and moved into the writers office with Martha Crane, Wyn Orr, Julian Bentley and Fleming Allen.
Bill has written many Homemakers' plays. One of his first ones, Something for Easter, was produced for the third time this year.
In addition to his duties as continuity editor, Bill writes the Morning Minstrels script, produces the Pa and Ma Smithers program and helps Pat on the Radio Skule for New Beginners Jes Startin'.
Add a Comment
All comments are moderated before publication. These HTML tags are permitted: <p>, <b>, <i>, <a>, and <blockquote>.