Sheldon Keck the Art Detective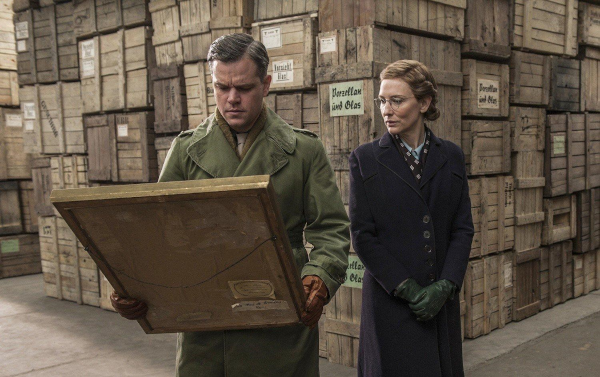 Several hundred years ago, a French painter, who was unsuccessful in selling his own works, hit upon the idea of imitating one of the masters, forging his name, and disposing it as an original. Since then, countless copyists have produced works of art ostensibly by Gainesborough, Van Dyck, da Vinci, Titian, Corot, Rubens, and Rembrandt, to name a few of the greatest. Private collectors and museums, for years, fell prey to these canvas counterfeiters until science stepped in.
Today, thanks to streamlined methods and equipment, we have the art detective. His tools are his vast expert knowledge of painting, ultraviolet, infrared, and X-rays, chemicals and the microscope. Yet, despite his keen observation and analysis, skepticism sometimes persists.
For instance, when a painter was recently accused of having forged a Picasso in Paris, police were reluctant to make the arrest even after the buyer had hired a gumshoe from the gallery of the Louvre. It was only when Picasso himself identified it as a fake that the hoax was exposed, and the painter-perpetrator arrested.
Perhaps the most notorious pigment forget was Hans van Meegeren, a Dutch magazine illustrator, who imitated the masters so successfully that he amassed a $5 million fortune. Most likely, he would still be engaged in a brisk trade if he hadn't been arrested and tried, a few years ago, for Nazi collaboration during the war.
To deny the charge, van Meegeren insisted that a Pieter de Hooches landscape he had sold to Herman Goering for a quarter million dollars was a fake. Judge and jury delayed the verdict until the canvas was examined in the courtroom. Even when it was pronounced a fraud by experts, the jury debated, until the judge instructed them to bring in a verdict of not guilty.
How do these art detectives operate? The Brooklyn Museum not so long ago submitted an alleged landscape by the 17th century Dutch artist Hobbema to Sheldon Keck, one of the country's foremost authorities. After close scrutiny, Keck kicked. The wormholes in the frame were as phony as the painting, whose blue paint, microchemical study revealed, contained Prussian blue. Keck knew that Prussian blue was not used until many years after the artist's death. Moreover, crackles allegedly caused by age were actually painted.
Add a Comment
All comments are moderated before publication. These HTML tags are permitted: <p>, <b>, <i>, <a>, and <blockquote>.