Book Covers the Years Ellery Queen Fought Crime on Radio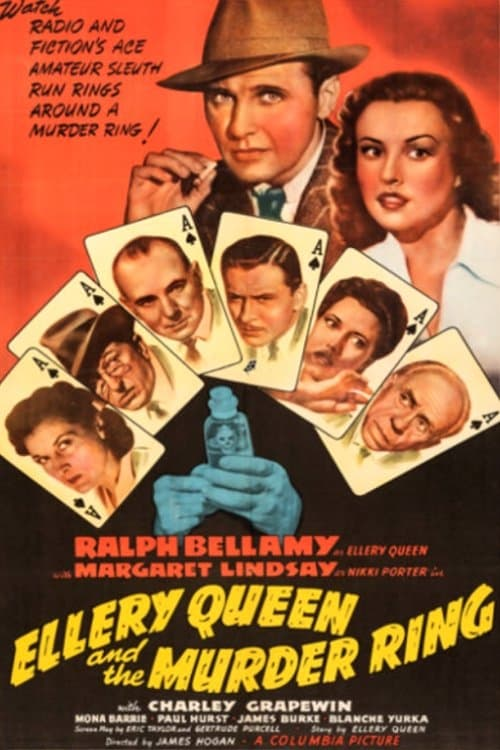 Martin Grams Jr. has gained the reputation of being somewhat of a research dynamo. Rarely will you speak to Grams when he's not engrossed in researching a particular show for an article, a book or simply for the sake of knowing more about it. He's gotten the reputation of being one of the most productive old time radio scholars today.
For his latest book, The Sounds of Detection: Ellery Queen's Adventures in Radio, Grams teamed up with Francis M. Nevins. Francis is an accomplished mystery writer himself and has also written non-fiction books on the subjects of Cornell Woolrich, Hopalong Cassidy and (ironically enough) Ellery Queen. Obviously, this multiple Edgar Award winner (Nevins) and this Ray Stanich Award winner (Grams) make for a fine teaming for the authorship of this book.
Nevins tackles what he knows best: the history of Queen in print, radio and film. He left the task of creating a thorough and comprehensive log of the show's nine-year-run to Grams, a task that he obviously tackled with great gusto. The long is one of the most comprehensive and informative logs that have been published yet, and the introduction to the show and its authors reads in a breezy, informal manner. It's a treat from start to finish, and this comes from a person who has never heard the Queen show or read one of the books.
To further flesh out the impact of the show we're treated to additional essays by Anthony Boucher and William Nadel. We get short biographies of each guest of the show, and as a special treat, a forward written by the late Larry Dobkin, who played Queen on radio for a short time (in addition to other roles on radio which must number over a thousand).
If you're a fan of the Queen novels or are interested in the radio program, The Sound of Detection is well worth having. The amount of research and knowledge on the part of the authors shines through on every page.
Add a Comment
All comments are moderated before publication. These HTML tags are permitted: <p>, <b>, <i>, <a>, and <blockquote>.