Interview with Bobby Benson Radio Cowboy Ivan Cury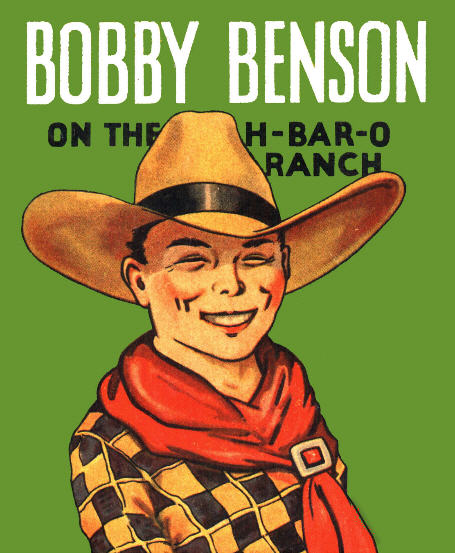 Ivan Cury wanted to be an actor from the word "go." He was born and raised on Manhattan's Upper West Side of parents who immigrated to America. "My dad came from Russia, my mother from either Poland or Austria, depending on which army occupied the land."
At the age of 4, he tried to get a box office cashier to let him into a theater. Six more years went by before he had a chance to try out for a show, but during those years he studied music, dancing, acting -- anything he could to prepare himself. In 1948 at the age of 10 1/2, he won his first role on Let's Pretend. It would be six months before he got his next chance.
He then played the young Joseph Jefferson, opposite Walter Hampton's Abraham Lincoln, on Cavalcade of America. At this tender age he had to learn a lot about living. "Nothing you wouldn't have learned in 10 or 15 years," Cury says.
For the REPS meeting, Cury played cuts from this show, and The Electric Theatre, in which he played Helen Hayes' son. Cury's father had come into the studio and was amazed to see the great actress off by herself working on her script. "How lucky I was to be there," Cury told us.
Cury, of course, is most asked about Bobby Benson and the B-Bar-B Riders. In 1949, producer Herb Rice wanted to resurrect this show, which had previously been broadcast from 1932 to 1936, and Cury won the role of Bobby. Rice renamed the ranch "The B-Bar-B."
During the second year of the show, Cury celebrated his bar mitzvah. Cury recalled, "A cast member whispered 'B-Bar-Mitzvah' to me just before we went on the air, and I broke up laughing all through my on-air 'B-Bar-BEEE' lines."
Don Knotts (Windy Wales on the show) was the second youngest cast member to Cury. Knotts was then in his 20s. Cury, who grew up not eating shrimp, had his first one at the urging of Knotts. "I had another one with him recently."
Herb Rice always pushed the personal appearances of his young star, and Cury appeared in parades, rodeos and festivals throughout the East Coast, riding horseback and wearing western garb. "As a New York boy, I learned about the west through Bobby Benson. I'll never forget riding a stallion behind a mare in heat."
He also will not forget visiting a boy in Poughkeepsie, New York, who had been told he was dying. As Bobby Benson, Cury urged the boy to get out and start doing things, "like Bobby Benson does."
Some time later he visited the boy again, and found him sitting in a wheelchair. As Cury approached, the boy stood up and walked towards him. "It was like a miracle, some sign of God's intervention," Cury says.
Cury was appearing in a show with Maria Riva, daughter of Marlene Dietrich, when his father came in and sat in the darkened client's booth. A woman came in and sat next to him, and they got to comparing notes about how they were both immigrants to America and how their children were both radio actors.
Cury says his father nearly fainted when the lights went on and he saw he had been talking with Marlene Dietrich.
Cury had a part in The Greatest Story Ever Told, in which Joseph Wiseman played Christ. On the air, an actor failed to come in with his line because he was so enthralled with Wiseman's powerful performance. So Wiseman, as Christ, picked up the line, prefacing it by saying, "And you will say to Me ..." and then read the actor's line with no gap in the dialogue.
When he is asked, "Don't you feel you missed your childhood?" Cury responds, "No, I knew The Shadow personally!"
When it came to crime dramas, he also worked on The FBI in Peace and War with its well-remembered "L-A-V-A" to the beat of a timpani. Cury recalled, "It was my voice saying, 'Gee, dad, where's the Lava Soap?" I was paid $60 a show.
He also did Gangbusters ("the cast played poker every minute off the mic") and Official Detective ("Hold the phone, it's time for O'Henry, public enemy number one").
With the coming of television, Cury also won juvenile roles there, including Bobby Benson, while continuing in radio, working with such young actors as David Anderson, Butch Cavell, and Sal Mineo.
He worked with director Sidney Lumet in the teleplay Crime in the Streets, and feels that Lumet "changed my life" by showing him the method actor's way of finding the real emotions of the character he is playing.
Cury's professional acting career came to an end when he started college, but he continued behind the television cameras, first as a make-up man and then into producing and directing, which he still does.
Leaving New York, where he had spent his entire acting career, Cury moved to California in the 1970s, where he has taught Communications Studies at UCLA, and now as an associate professor at California State, Los Angeles. He produces the TV commercials for Men's Wearhouse, and has written a textbook on television production used in many colleges.
Add a Comment
All comments are moderated before publication. These HTML tags are permitted: <p>, <b>, <i>, <a>, and <blockquote>.