How Jeff Chandler Was Discovered in Hollywood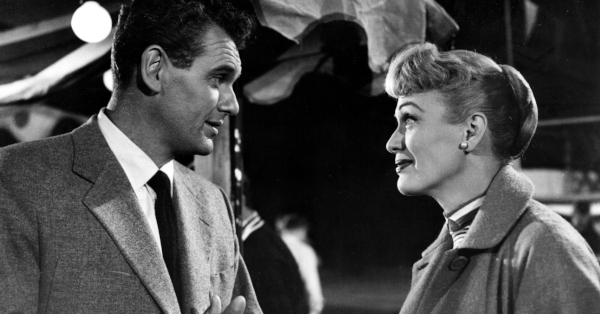 I first saw Jeff Chandler 12 years ago when he was Ira Grossel from Brooklyn. He was enrolled in the Feagin School of Dramatic Arts in New York. At the time I was a talent scout for 20th Century-Fox. It was part of my job to make the rounds of dramatic schools, searching for new talent.
To me Jeff was a big, gawky kid. He didn't seem to coordinate too well, a common failing of tall guys. But there was an arresting quality about the boy, a kind of deep sincerity. I watched him for a few minutes, then walked out.
Later I was at the Mill Pond Playhouse on Long Island when who should turn up again? Right. Only this time he was a spear-carrier or something in a costume drama entitled The Trojan Horse. His face had more character and his acting showed indications of great potential, but I still didn't think enough of the boy to recommend a screen test. I felt he was at least two or three years away. Then the war broke out and I lost track of Jeff.
When I next ran into him we were both in Hollywood, he as a radio actor on Our Miss Brooks and I as the general manager of Huntington Hartford's talent agency. We met at a Lux Radio Theatre broadcast, and when the show was over I knew at once that Ira Grossel had arrived. He had not only developed his acting, but his sex appeal, his personal magnetism, that strong-but-silent he-man attitude, seemed to overwhelm the audience. I was surprised after the broadcast to observe that more fans asked for his autograph than for the signatures of the established movie stars who headed the cast.
Although I'd seen him, Jeff and I had never met. A mutual friend introduced us. The first thing I said, looking up at the Man Mountain, was, "I saw you in stock under a different name." He furrowed his brow. "Yep," I continued, "It was at the Mill Pond Playhouse in Long Island. You were in a play called The Trojan Horse."
Jeff couldn't believe it. "But that's impossible," he said. "That was more than eight years ago."
We set up a date for the next day and Jeff came into the office to discuss representation. "Suppose I sign with you, what sort of parts do you think I'm suited for?"
"Maybe I'm crazy," I said, "but I see you as a leading man."
Jeff grinned. "Thanks," he said. "Everybody else sees me as a character."
Add a Comment
All comments are moderated before publication. These HTML tags are permitted: <p>, <b>, <i>, <a>, and <blockquote>.