Don Ameche's Lucky Break in 1930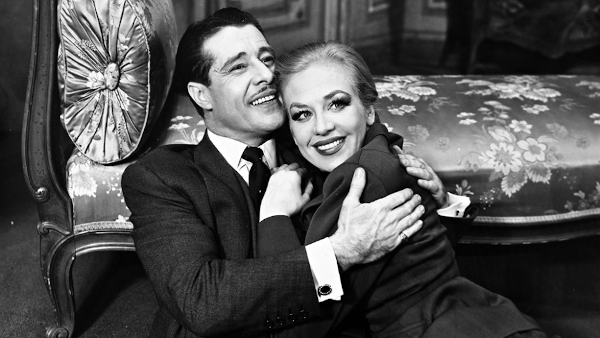 Don Ameche armed himself with some letters of introduction, and set out. He wasn't afraid of New York. "I didn't have enough sense to be afraid," he said, with a wry grin.
He delivered all the letters on his first day in New York, and like most letters of introduction, they didn't do any good. He was turned away politely, instead of brusquely; that was all. On his third day of job hunting, he met another young actor on the street. They struck up an acquaintanceship.
"He told me he was playing with Fiske O'Hara in Jerry for Short, and that they were letting a player go. He suggested I put in a bid for the part. I did, got it, and had my first Broadway job three days after my arrival."
This time a total stranger had proved himself a friend. Ameche thought he was on the way to uninterrupted success. But the fickle gods of fame were snickering up their sleeves.
When Jerry for Short closed, he played in stock in Greenwich, Connecticut, for two weeks. Then he won the juvenile lead in the road company of Illegal Practice -- and wound up broke after nine weeks.
He had to borrow money to get back to New York. Between February and June, he had two weeks of work; namely, a vaudeville engagement with Texas Guinan. Came June, and he couldn't hold out any longer so he wired home for money to get back to Kenosha, Wisconsin.
There, another friend came to his rescue. "Bernadine Flynn, of the radio team of Vic and Sade, knew me in the stock company in Madison. She heard that I was back in Kenosha, and called me from Chicago. She wanted me to make an audition there for a radio program called Empire Builders.
"If it hadn't been for her, I probably wouldn't be here today. I wouldn't have known about that audition. I wouldn't have taken it. I wouldn't have gone on the air that fall of 1930. Or ever, probably."
And he wouldn't have had the chance to go on the First Nighter program in the spring of 1931 -- the program that made him famous as a radio personality -- and on which he still appears, every Friday.
In the fall of 1932, another friend played a memorable part in his life. "This friend called up one evening and asked what I was doing. If I wasn't doing anything, I could have a date with a pretty girl from Dubuque, visiting in town. I asked who the girl was; I might know her; I had gone to school in Dubuque. Honore Prendergast was the name that came over the phone. 'Let me talk to her,' I practically shouted.
"We went out together that night and ever night after that while she was in Chicago. Then she had to get back to her work. She was a dietitian in Dubuque. That was the first part of September. After that, every weekend, I covered the 170 miles to Dubuque to see her. In the last part of November, we were married. Father Sheehy came back from Washington to marry us."
A fast worker, this Don Ameche.
Related Stories:
Add a Comment
All comments are moderated before publication. These HTML tags are permitted: <p>, <b>, <i>, <a>, and <blockquote>.